COI MULINI CHISCIOTTE
… NON LOTTERÀ PIÙ!
E se un giorno,
ormai vecchio, dipingo mulini
– malferma la mano – in un
prato di fiori …
se lucido
un attimo avrò,
pensando all'azzurro degli occhi,
una lacrima asciutta
mi
sorprenderà.
* * * * *
DRY, DON QUIXOTE
And if one day,
old by now, painting windmills
– hand unsteady – field
of flowers,
lucid moments
come to me, if I should think
blue eyes, then dry
a tear
will catch me
unawares.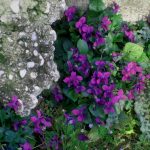 Prezioso Visitatore che mi leggi, un breve commento, anche solo un saluto, non ti costa che un piccolissimo sforzo, però farà un enorme piacere a me, quando lo leggerò! Grazie di cuore!! :O)
Copyright © 2017 Guido Comin PoetaMatusèl – Belluno, Italy. All rights reserved.
.