MATTINO DI GIUGNO, QUALUNQUE
Chiome di bionde ragazze nel tiepido sole,
mentre torri petulanti insistono con orologi
a scandire un tempo che non esiste, in realtà,
se non nelle teste a ingranaggi di automi che,
programmati alla Chaplin, felici viaggiano
in casse da morto di latta d'acciaio, su ruote.
Andando anche oggi a creare più ricchezza
per grassi nababbi non natalizi, straricchi
da far scoppiare d'invidia un Paperon de'
Paperoni, ma molto più comici loro, senza
nemmeno potersene accorgere – anch'essi
dei meri automi, solo macchine per fare soldi.
Mentre invece milioni-miliardi fanno la fame.
Eppure, in mezzo alle insipide salme-sardine,
ancora resistono/esistono, improbabili, angeli!
ANY GIVEN MORNING IN JUNE
Fair maidens' manes in the lukewarm sun,
towers insistently nagging with clocks,
ticking away a time actually inexistent,
except in clockwork heads of robots, that,
programmed Chaplin-fashion, happily travel
in steel cans intended as coffins on wheels.
Like all other days, to create yet more wealth
for fat unchristmassy Santas, so rich as to make
old Scrooge McDuck simply die of sheer envy.
Only more comical they, not even capable
of seeing this, themselves mere robots, or
money-making machines, while millions or
billions quietly hunger, forgotten, to death.
Yet, in the midst of those corpses decaying,
improbable angels still exist – or only resist!

PoetaMatusèl legge
MATTINO DI GIUGNO, QUALUNQUE

PoetaMatusèl reads
ANY GIVEN MORNING IN JUNE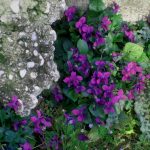 Prezioso Visitatore che mi leggi, un breve commento, anche solo un saluto, non ti costa che un piccolissimo sforzo, però farà un enorme piacere a me, quando lo leggerò! Grazie di cuore!! :O)
Copyright © 2017 Guido Comin PoetaMatusèl – Belluno, Italy. All rights reserved.
.